Rebranding the Band
by Deja Young & Niyah Heaggans, Theta Phi (ΤΒΣ)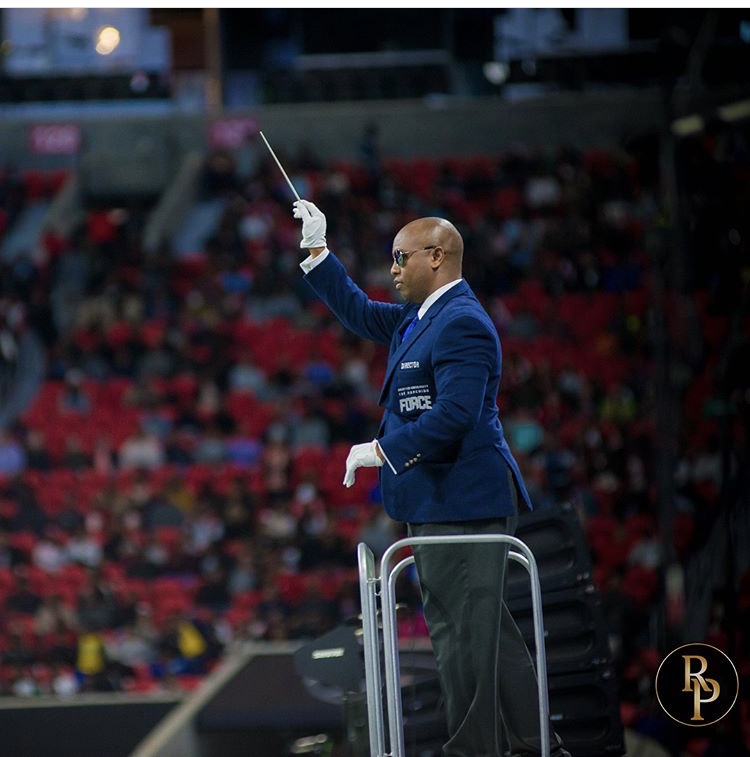 During the summer of 2017; after much anticipation from current and past students, Hampton University's Department of Music announced that one of its own, Dr. Thomas L. Jones, will be the new Head Band Director of the school's marching band known as The F.O.R.C.E. Dr. Jones played Trombone, Trumpet, and was also a Drum Major during his time as an undergraduate student here at Hampton University. He has an extensive educational background in multiple studies such as chemistry, leadership studies and education, and of course music from Gonzaga University, NC A&T State University, and Hampton University. He cultivated his talents as an arranger and drill writer for the famous Brooklyn Steppers Marching Arts before taking his talents to Greensboro, North Carolina and becoming the Chief Music Arranger at North Carolina Agricultural and Technical State University. He also serves as a Drill Sergeant with the United States Army, as well as being a member of Omega Psi Phi Fraternity Incorporated. Being a Hampton University alumnus, was one of many reason why he decided to pursue becoming Director of Bands at Hampton University.
In his first year, Dr. Jones has successfully rebranded the band by focusing specifically on the band's image. He started off focusing on the instruments and how the band looked as a whole, after careful evaluation he decided that change was necessary. He invested in new instruments for almost every section in the band. He went so far as to ensure that each horn was silver, and had the cymbals personalized. Secondly he focused on the exposure of the band, and how to gain more attention. He became personally involved in the band's media team and edited each field show for the entire marching season where he would then post the videos on platforms such as Facebook and YouTube to help the band gain a bigger following. He also made sure the band participated in various community parades, as well as performances at local elementary and high schools. His efforts and execution paid off when at the end of his inaugural season it was announced that The F.O.R.C.E. was voted to be one of 10 bands to participate in the Annual Honda Battle of the Bands.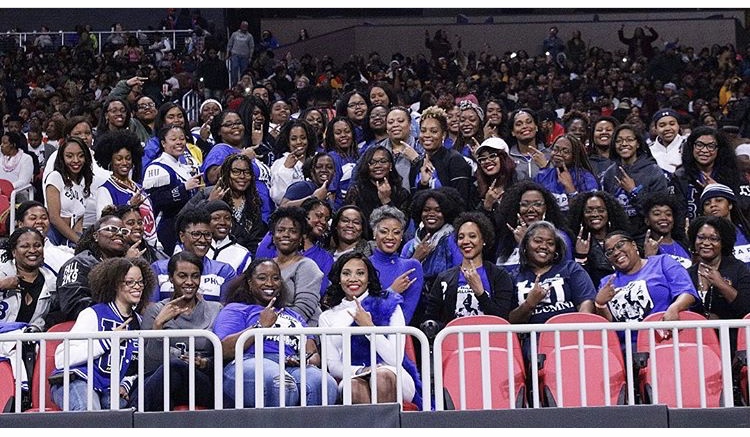 The Marching F.O.R.C.E. has received many recognitions since Dr. Jones has become the head band director. Besides having the opportunity to perform at the Battle of the Bands in 2018, the F.O.R.C.E. went on a week-long tour recruiting students from 19 different high schools the week of the show. Such places included high schools in North Carolina, South Carolina and Georgia. Outside of performing at Honda Battle of the Bands, the band has also had the pleasure of having its drumline travel to California to be apart of their Rose Parade where they got to play with other schools as a unit this past winter break along with having a small snippet in Beyoncé Homecoming special that aired in April 2019 on Netflix. Not to mention, the Marching F.O.R.C.E. has been selected to perform in Rome, Italy for the 2020 New Years Day Parade. And on top of that, the band has also been selected to participate in the 2020 Macy's Thanksgiving Day Parade on November 26, 2020. We are the 5th HBCU band to be selected to participate in this annual parade. All of these recognitions is one of the many pushing reason as to why Dr. Jones has been heavily focused on recruiting across the nation. His goal is not only to give a great performance but give students an understanding on what to expect if they choose to come to Hampton University and be apart of the band.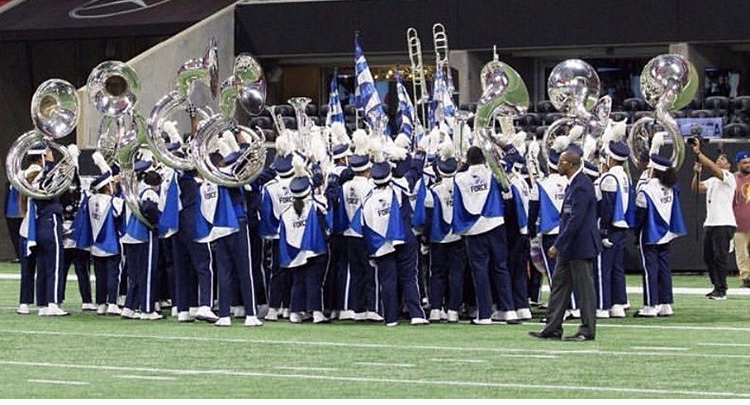 Band members have stated how the band has become more of a family due to all the improvements and support from Dr. Jones and the influence of TBS. He has given students a home away from home, by providing them with security in more ways than one. He has open the band room many times for students who needed a space to get extra practice in or even to get school work completed. He has taken kids home who didn't have a ride along with paying for vegetarian band members to eat in situations where there were no other food options for them.
Dr. Jones is always actively looking to expand the band and make it greater. This current 2018-2019 marching seasons Dr. Jones has recruited many students and doubled the bands members from 70 students to 140. Within that number, 80% consist of freshman on academic and band scholarships. Education is extremely important to him and he always makes it known that school comes before band. One of his infamous sayings is, "There's school, band and everything else." He has even encouraged the Theta Phi chapter to host scholarship seminars where we helped students fill out outside scholarships to further help with tuition, along with opening the band room before finals exams so that band members will have a place to study.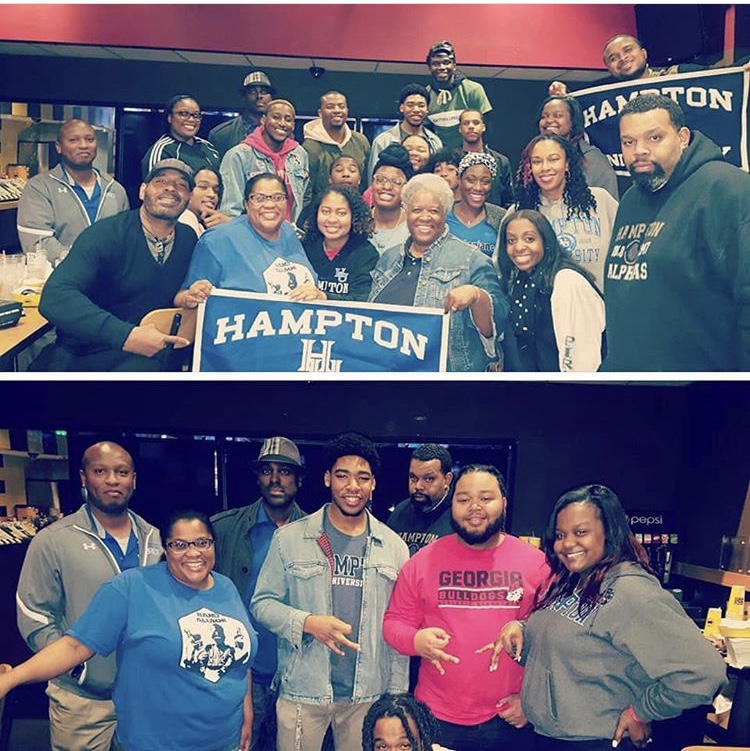 He is adamant about creating a safe space where students can focus on school and their craft. Since the beginning, Dr. Jones has had a vision on improving the band and has genuinely stopped at nothing to do so. He has made it his priority to provide all instrumentalists with new instruments and new uniforms that are better-suited for the reformed marching style. He understood that the transformation of the band would not be easy, but he insisted that the band "be living proof that it can be done." Dr. Jones does all that he can for the Hampton University Marching Force and he has made it his duty to make a difference and the F.O.R.C.E. and the Theta Phi Chapter couldn't be more grateful.