Dedication To A Founder And Advisor
by Cody Wright and Deana Benson, Epsilon Upsilon, ΤΒΣ |
Of all the people we could have as an advisor on this campus, we have the most amazing, talented, and gifted person who has graduated from and still continues to dedicate her time and appreciation to her sorority. Linda Kibbe always greets people with a smiling face and has always helped us when we asked for it. She is a great asset to the sorority and comes to many events that the sisters hold. She not only supports the sisters, but also all of the Kappa Kappa Psi brothers of Eta Alpha as well as all of the students of the band and other ensembles on the campus.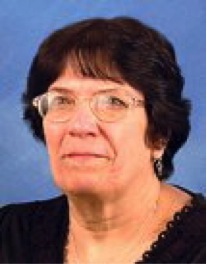 Linda Kibbe is one of our founding members of the chapter of Epsilon Upsilon here at Lock Haven University. After graduating she became a life member of Tau Beta Sigma and she became employed at the university. Last year, we found out that our beloved director of bands and advisor, Jack Schmidt, was retiring. This came a blow to all of us as he was our director and advisor for years. But more than that, he was a friend, mentor, and part of our family. When we found out the news we wondered who we would turn to next to be our advisor.
Professor Schmidt had talked previously to Linda Kibbe becoming our advisor when he retired to help guide us through the years. We are so appreciative that she accepted and became our advisor. She has done so much for us already and the year isn't even done. She has attended meetings, plays in our concert band, and helps us with the chapter and band history among so much more. She has also been there for us while we transitioned from the band director we knew and loved to our new director, who stepped up to direct us this past summer.
One of the most recent projects that the sorority has been working with was the entire history of the chapter. One of the major problems we came across is much of our 38 year history has been scattered among many different locations around the campus where they have been archived as well as to the chapters long list of members who have come and went with some of the pieces. We had asked Linda where we might find some of these things that were to the sorority. Linda, as helpful as always, told us that much of the history was locked away in the archives of our Library. She told us that she was willing to help us organize and catalog much of the history we thought we had lost as well as finding it from many of our alumni. We are still trying to find much more of this history, but thanks to Linda Kibbe we may be able to finish updating and tracking all of the history of our sorority.
            She has really shown, this year, that she is meant to be a sister of Tau Beta Sigma. She has done what sisters of Tau Beta Sigma do, and that is to show leadership and lead by example. When you spend time with her, you can see the 8 & 5 radiating off of her as she always greets you with a smile and steps up to do what she can for the school, the band and the sorority. We believe that we can learn a lot from Linda as we get to spend this time with her and we look forward to having that link to help us be the best we can be.