The Max Mitchell Grant Program: A Legacy of Service to the NIB
by Greg Boike, Outreach Director (KKΨAA Board of Directors)
Brothers and Sisters in Kappa Kappa Psi and Tau Beta Sigma are, by definition, outstanding band members. Based on how our purposes have been established, it is, in fact, our obligation to honor those band members who exhibit the best traits of musicianship. For many of us, these attributes of musicianship included participation in one or more middle school and/or high school honor bands prior to college. The performance of music at a high level was an honor and privilege bestowed upon us, and our parents, band directors, schools, and communities were often happy to support us in celebrations of our achievements.
One similar and even more superlative opportunity is available to band members at the college level: the National Intercollegiate Band ("NIB"), which is made possible through the support of Kappa Kappa Psi and Tau Beta Sigma. The first NIB was held in 1947 and featured 125 select student musicians from more than sixteen colleges. The NIB has routinely performed each biennium since its founding.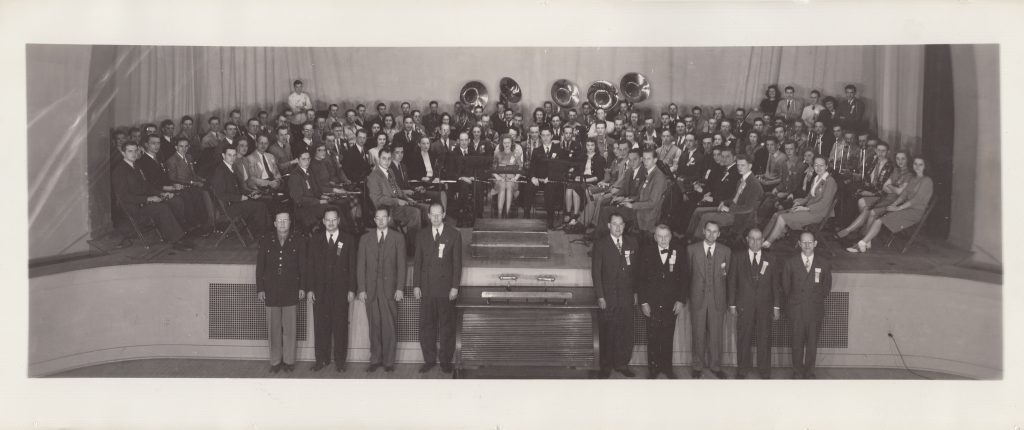 The NIB is a once-in-a-lifetime opportunity for many young musicians.
Unfortunately, the costs borne by these musicians to perform with the NIB can be extremely high. The fraternity and sorority allocate close to $40,000 for the institutional costs of each iteration of the NIB. Beyond the costs covered by Kappa Kappa Psi and Tau Beta Sigma, each individual NIB musician can easily incur over $1,000 in their own unreimbursed expenses, including the costs of travel, concert attire, and several meals. Many NIB student-musicians have had to bear these costs without outside assistance, even as they struggle with the more routine expenses of college life. Inspired by an idea shared by Kappa Kappa Psi Alumni Association member Mike Lindsay at the 2017 Northeast District Convention, and made possible through the tremendous support and backing of the Boards of Trustees of Kappa Kappa Psi and Tau Beta Sigma, the Kappa Kappa Psi Alumni Association was able to develop a framework this biennium for a new program that has, for the first time, enabled direct support of selected NIB musicians through a nationwide program.
Last summer, the Kappa Kappa Psi Alumni Association Board of Directors ("AABOD") met in Stillwater to finalize the details of this program. While we had managed to develop the structure of the program that would provide grants to NIB members, we were still lacking a name for this program — a name that would reflect both outstanding musicianship and the legacy of fraternal service to the NIB. Late on our last evening in Stillwater, as the sun was ending its slow descent over the long Oklahoma horizon, several AABOD members went to the Fairlawn Cemetery to visit the final resting places of our fraternity's "Guiding Spirit" Bohumil "Boh" Makovsky and several founding fathers and notable brothers of Kappa Kappa Psi. Found among these gravesites was a name less known within our brotherhood: Dr. Max Mitchell.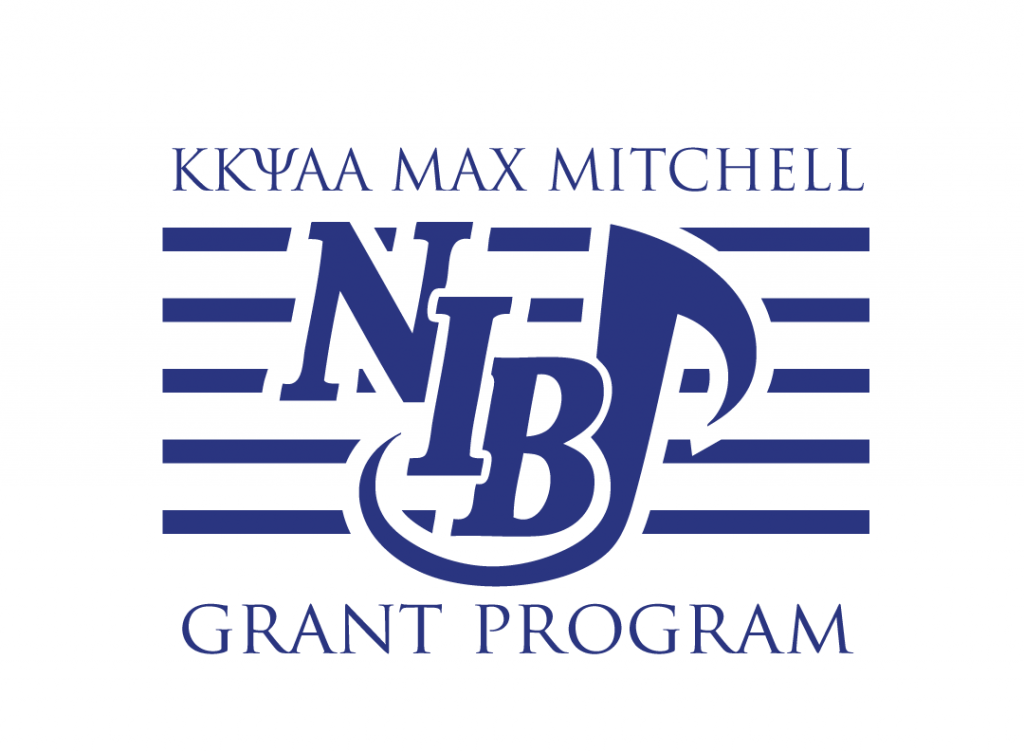 Dr. Mitchell served as Grand President of the Fraternity from 1947-1949, taking the gavel from Dr. F. Lee Bowling, who led the founding of the NIB at that same National Convention in Stillwater in 1947. Dr. Mitchell's biennium at the helm of Kappa Kappa Psi was among the most consequential in the fraternity's history. Following World War II, the fraternity's membership had severely fallen, and many chapters had become inactive. Dr. Mitchell set forth an ambitious expansion plan for the fraternity with a focus on service to the college and university bands at the forefront of our purposes. Over the next ten years, the fraternity would not only reach its pre-war size of forty-five chapters, but would more than double in size to ninety-eight chapters by the end of 1957.
Dr. Mitchell would continue to support the NIB throughout his tenure, while also bolstering Tau Beta Sigma in its first full biennium of existence. While providing this fraternal service, Dr. Mitchell also distinguished himself as Director of Bands and head of the Music Department at Oklahoma A&M College, taking the baton from "Boh" Makovsky in 1943. Dr. Mitchell served as Director of Bands until 1957 and remained the head of the Music Department until 1977. The Oklahoma State University Alumni Association gives credit to Dr. Mitchell and Dr. Makovsky for greatly shaping the music programs at the university, calling them "two of our most revered directors." Given this legacy of musicianship and service, the AABOD knew that the NIB grant program has found its namesake, thereby affording Dr. Max Mitchell some additional well-deserved fraternal recognition.
The most exciting aspect of this year's launch of the Max Mitchell Grant Program has been seeing so many dedicated alumni embrace this program.
During a limited promotional period of only three months, brothers and sisters came together to raise an astounding $5,250, all of which will go to support the travel and participation costs borne by NIB musicians. Such an outstanding response is truly a testament to the legacy of service set forth by Dr. Max Mitchell, Dr. F. Lee Bowling, and so many others.
To donate to the Max Mitchell Grant Program for the support of student-musicians in the 2021 NIB, please talk with one of the LAAs listed above or another Kappa Kappa Psi LAA that is associated with your district, region, or chapter. To help offset the institutional costs of the NIB covered by Kappa Kappa Psi and Tau Beta Sigma, please also consider donating directly to the Stanley G. Finck Fund for the National Intercollegiate Band.
**The Kappa Kappa Psi Alumni Association is particularly grateful to both our counterparts in the Tau Beta Sigma Alumni Association and our Kappa Kappa Psi Local Alumni Associations ("LAAs"), which were the primary contributors designated by this program. Our gracious donors for the 2019 NIB are listed below.**
Symphony Level
Northeast District Alumni Association
of Kappa Kappa Psi and Tau Beta Sigma
$2,000
Tau Beta Sigma Alumni Association
$1,000
Kappa Kappa Psi Alumni Association Board of Directors
$1,000
Fanfare Level
Southeast District Alumni Association of Kappa Kappa Psi
$250
Southwest District Alumni Association
of Kappa Kappa Psi and Tau Beta Sigma
$250
Western District Alumni Association
of Kappa Kappa Psi and Tau Beta Sigma
$250
Omicron Alumni Association of Kappa Kappa Psi
(West Virginia University)
$250
Zeta Chi Alumni Association of Kappa Kappa Psi
(University of South Carolina)
$250