We March Once More, Brothers and Sisters!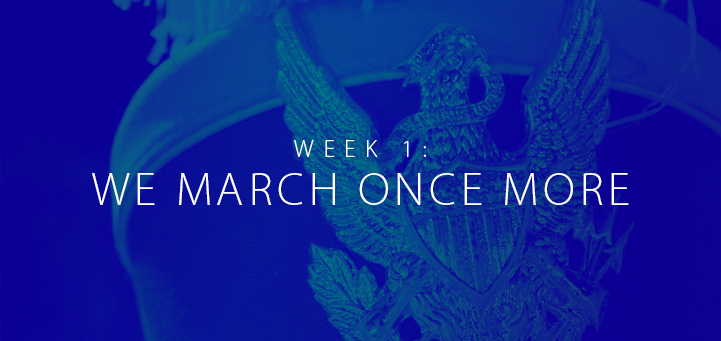 The college football season begins tonight, which means the official start of marching band season!
All the summer preparation has led to this!
Teamwork will indeed make the dream work.
Heroes will assemble & rise to the occasion.
The field and parking lot work will pay off on the grandest stages, in stadiums across the country.
Veterans are ready for another season of exciting performances.
New members are experiencing collegiate marching band life for the first time.
Strive For The Highest! For Greater Bands!
And share your stories with The Podium!
E-mail podium@kkytbs.org or click "Submit An Article" in the top menu to send pictures and tales from this week and throughout your season!
Best of luck to all those involved in college band work this season!