Duly Noted: The International Sweethearts of Rhythm
by Terri White, Life Member, Eta Delta – ΤΒΣ (Howard University)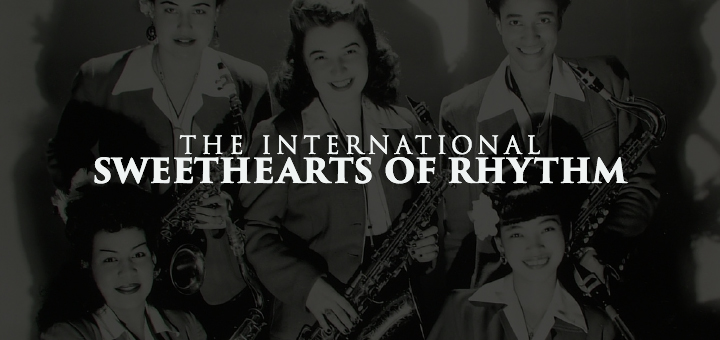 The year was 1937.
Laurence C. Jones, founder of the Piney Woods School in Mississippi, needed to raise money to support his institution. Inspired by the success of all-girl choirs and jazz bands, he created an all-girl swing band that would tour the country. The International Sweethearts of Rhythm were born!
The Sweethearts were a group of seventeen girls ranging from age 14 to 17- one of whom was trombonist Helen Jones, Laurence Jones' daughter. The original group counted African American, Hawaiian, Mexican, Chinese, and Native American heritages among the members. This helped them in their early years while touring in the South where Jim Crow laws were prevalent. Race mixing was illegal, but since none of the members (at the time) were white, they were able to not only avoid trouble, but to perform to both black and white audiences.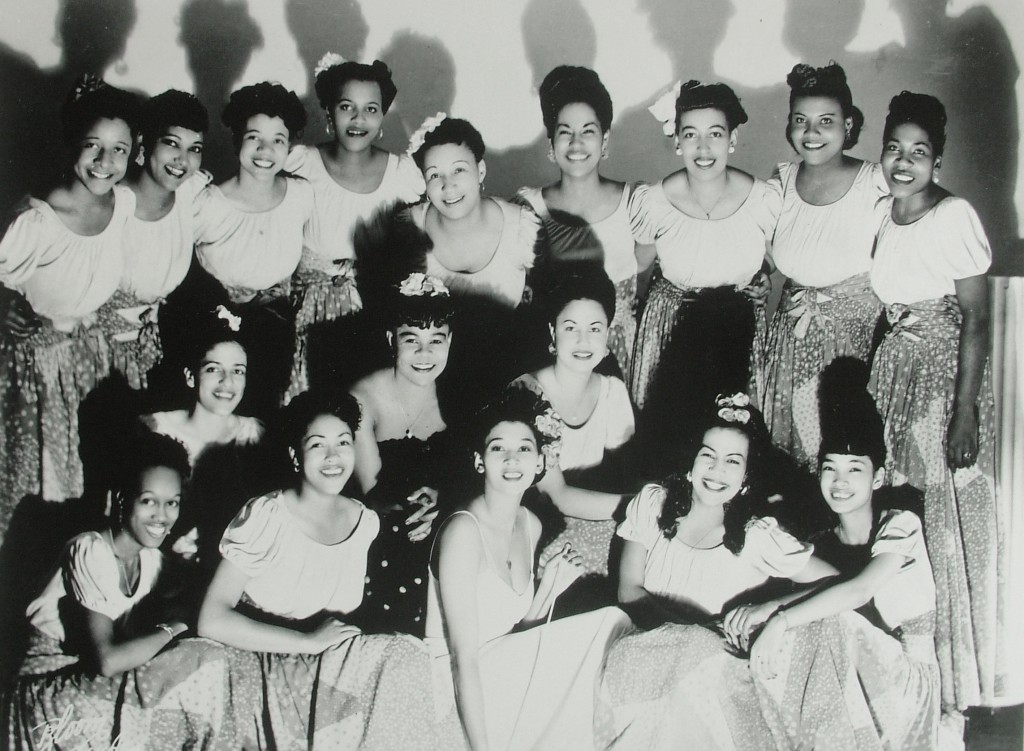 In 1941, the group professionalized and severed ties with Piney Woods, which had served as a pipeline and training ground for new Sweethearts. In 1943, two new members (both white) were introduced to the group's rotating roster. One was saxophonist Rosalind Cron who hailed from New England. She would later recall how she and other white members would sometimes have to claim to have an African American mother or wear bronzed make up to appear bi-racial in order for the group to safely travel across parts of the country. The Sweethearts also faced gender discrimination, as many audiences felt that only men could play "real" jazz. Women that played instruments were considered novelty acts- expected to smile, be pretty, and dress in sexy outfits while holding their horns. Because of the dangers they faced, The Sweethearts often stayed confined to their tour buses. There, they studied, practiced, rehearsed, and got dressed for performances.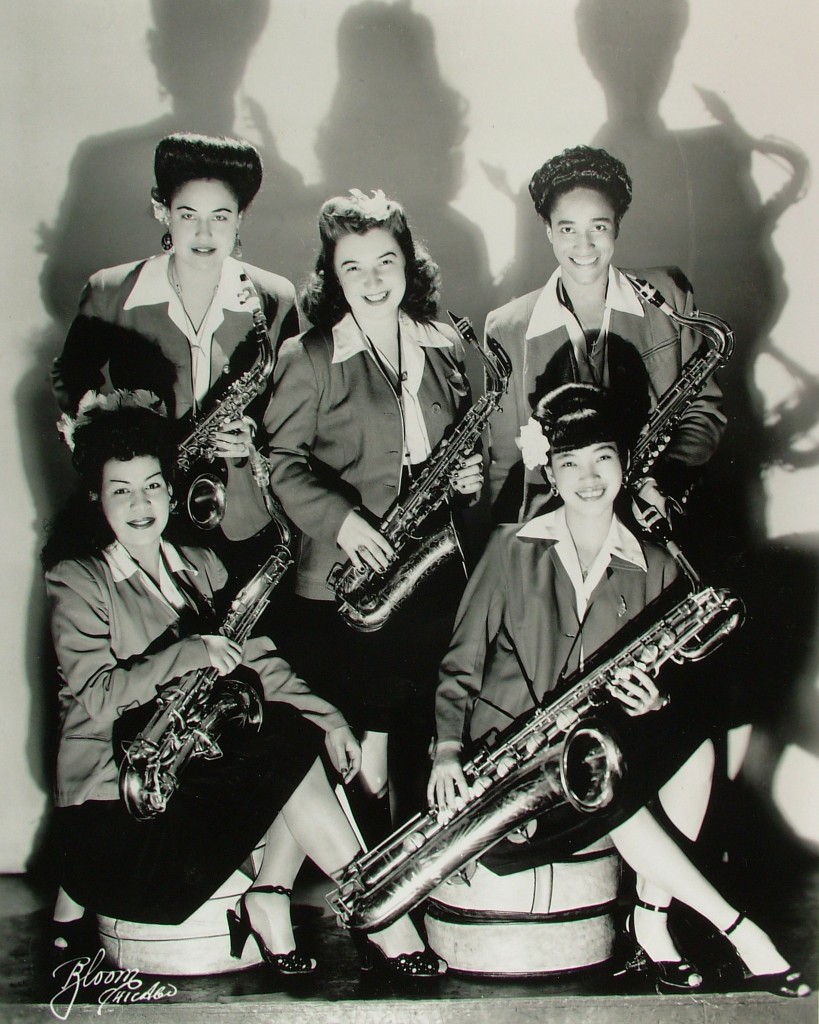 Even though they dealt with racism and sexism the group still played at top tier venues, including the Apollo in Harlem, the Rhumboogie in Chicago, and the Howard Theatre in Washington, DC. They also won over countless critics and were named "America's No. 1 All-Girl Orchestra" by Downbeat magazine. They often competed against other all-girl acts in "battle of the bands" competitions, and had many fans and followers.
Earl "Fatha" Hines was one of these fans, and would later call The Sweethearts "America's first Freedom Riders". The group would eventually complete two full tours of the United States. By 1945, the Sweethearts were touring Europe where there were fewer social tensions and both they and their audiences could focus on what was important- the music.
Over time, as members rotated in and out and America's music tastes shifted from swing to bebop and other musical styles, The Sweethearts began to wane in popularity. Some started families, some passed away, and all were unhappy with the low wages they earned as performers. They officially folded in 1949.
Despite their record-breaking talent, being an all-female group, they are often left out of jazz histories. They had few studio recordings, but many of their Armed Forces radio appearances have survived. You can find clips of their television appearances on YouTube.