The Gift of Life Membership, Part 1
by Karissa Longo
Becoming a Life Member of Kappa Kappa Psi is always a memorable moment. For some, it is a much-anticipated reward after years of saving or contributing to the Alumni Giving Program. For others, it is an unexpected gift. This was the case for Erin Engle and Jensen Amens, two Brothers who both received their life membership status as a gift at the 2019 National Convention in Stillwater, Oklahoma. I spoke with Jensen and Erin to find out about the impact this gift has had on them, both personally and fraternally.
Jensen Amens is a Life Member of the Theta chapter at Oregon State University. She was given her life membership by Sarah Casias at the recommendation of then-President Evan Thompson.
"It was very special to receive this gift," says Jensen. "Having Evan Thompson give an intro before presenting me with it at the National Convention was very meaningful to me. For someone to think that I matter so much to the fraternity to gift me a life membership means the world to me." She added that she feels like she will always have a special bond with Sarah. "I am so thankful to her for giving me this amazing gift."
Jensen says that Life Membership has made her feel more connected to the Fraternity and her Brothers, and has allowed her to continue to be part of the Fraternity after graduation. "With my Life Membership I am able to stay active both in the alumni association and with my home chapter. It makes me happy to know that I will always be a member of this Fraternity."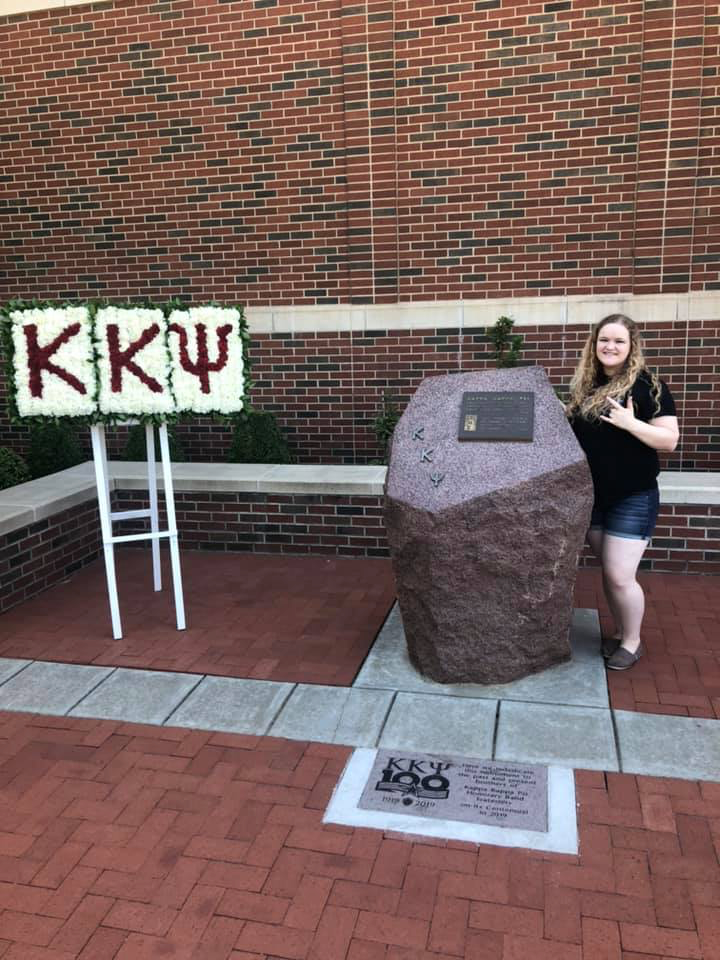 Erin Engle is a Life Member of the Beta Kappa chapter at Bowling Green State University. She was given her life membership by Preston Ramsey. "I've known Preston for a while. He is a heavily involved alumnus of my chapter, and a friend. Being gifted this life membership from him was an honor," Erin says.
At the 2019 National Convention, Erin was sitting with her friends from BGSU who were all life members of either Kappa Kappa Psi or Tau Beta Sigma. "I said, 'Wow, I'm the only one here who isn't a Life Member.' Preston simply pointed at me and said 'Not anymore!' He went and got me a Life Member banner for my nametag right after. I was shocked."
Preston has also given Life Membership to another Beta Kappa brother. "He calls us his Life Member Littles," says Erin. He encourages them to continue the tradition of gifting Life Membership. "He asked me to start contributing to the Alumni Giving Program when I am able, and when I earn a Life Membership, to gift it to someone else."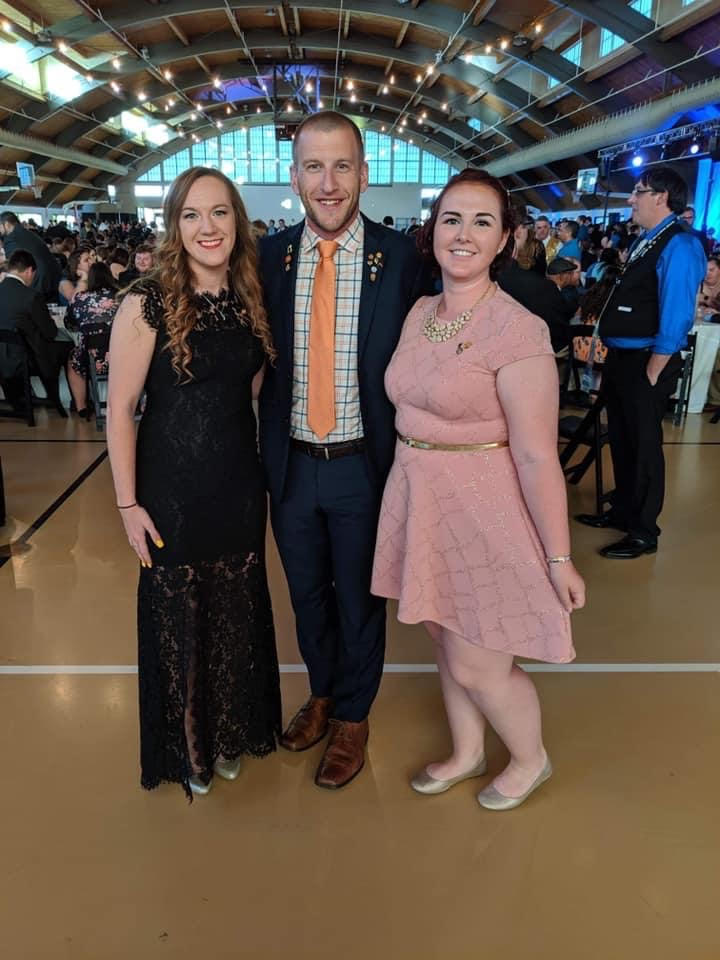 Jensen and Erin's stories show just how impactful the gift of Life Membership can be. On September 23rd, Life Membership fees will be discounted 20% to $400 for Boh's Birthday Bash. This is a great opportunity to honor an outstanding brother with the gift of Life Membership. We hope you will join us for this special celebration!