Delta Psi Turns 50!
(On April 17, 2016, the Delta Psi chapter of Kappa Kappa Psi at Prairie View A&M University celebrated their 50th anniversary. We salute them for now-51 years of service to the Prairie View A&M band program!)
by Shaqkeen Williams | Delta Psi – ΚΚΨ | Prairie View A&M University
On Sunday April 17, 1966, the Delta Psi Chapter of Kappa Kappa Psi National Honorary Band Fraternity was founded on the campus of Prairie View A&M University. Fifty years later, the chapter is going strong, serving the bands and various campus ensembles at the university, and continuing to build on the legacy of our chapter brothers and founders. One thing our chapter prides itself on is our strong bond through fellowship., Every year at Homecoming we come together, old and new, to celebrate our organization and band! This year however, we knew we had to do it big! Our 50th "Touch of Gold" Anniversary Celebration was thus set into motion.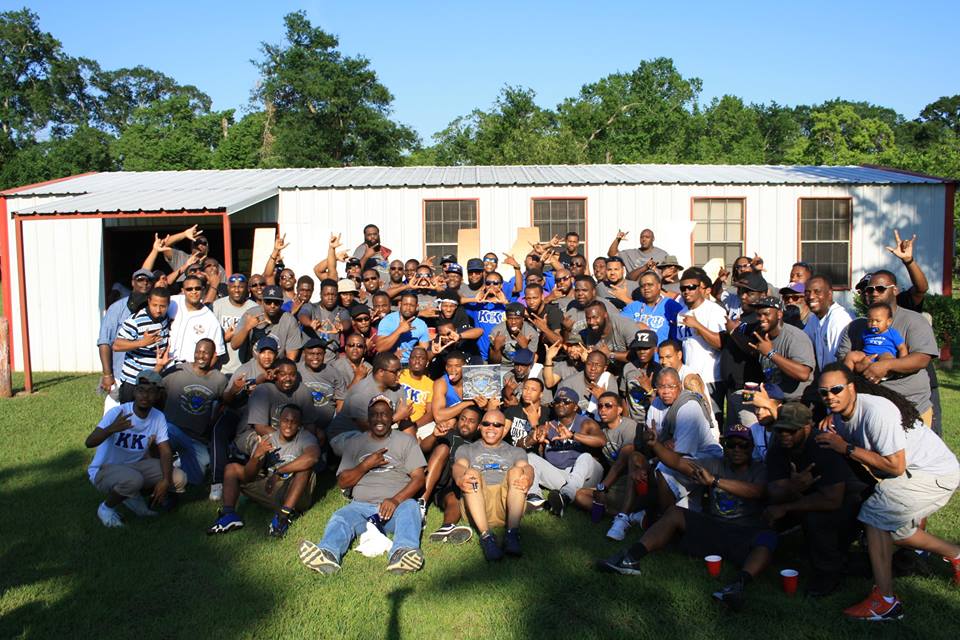 The planning stages began in October of the year prior. To make this celebration go off without a hitch, our brothers had to get on the ball. A committee was selected of both active and alumni brothers from different generations, and the brainstorming began. This celebration had to be an affair no one would want to miss. The Brothers decided to split the extravaganza in to two parts. Part 1 would be a Picnic/Party/Family-Reunion held in April at a historic site for our chapter, a spot down the road from the school where our first Foam Party was held (a party that went down in the history of PV). Part 2 would take place at our annual homecoming tailgate on campus, this homecoming being special as it was also the first homecoming in our new and improved stadium. The dates were set, and invitations sent.
Leading up to April we contacted brothers who were initiated as far back as the early '70s! Our sister chapter Epsilon Psi would be also celebrating their 40-year anniversary, so we couldn't leave them out of the mix!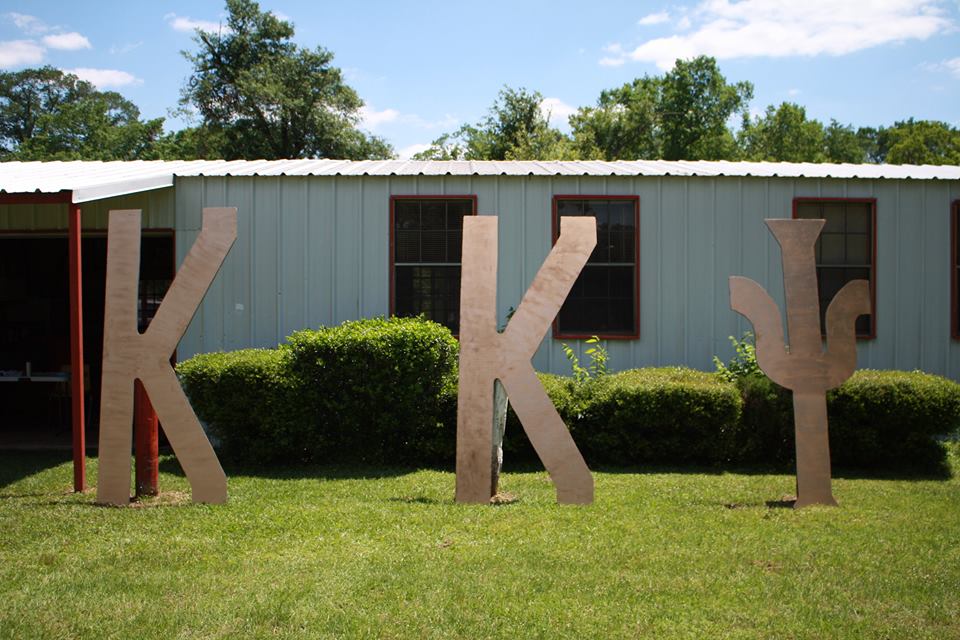 The day had arrived. Early that morning our band, the Prairie View A&M Marching Storm had a performance at our school's annual "Pantherland Day", where high school students come and tour the university and of course hear a few hype selections from the band. With our duty done, the active brothers and sisters headed down the road to the 50th. We were greeted to the sight of faces old and new, the sound of laughter and good music, the smell of great food, and an atmosphere of friendship and family. It was a day filled with great stories, conversation, dancing and stepping. We all ate and gathered around to hear our brothers discuss not only the past, but our future and how the alumni would be donating to the band going to the Macy's Thanksgiving Parade in 2017. We circled up in the traditional formation, youngest to oldest, linked up and began to sing. The voices harmonized and filled the air as we sang the Frat Song, Fraternity Hymn, and our soulful Delta Psi Chapter Hymn. It was an experience like no other.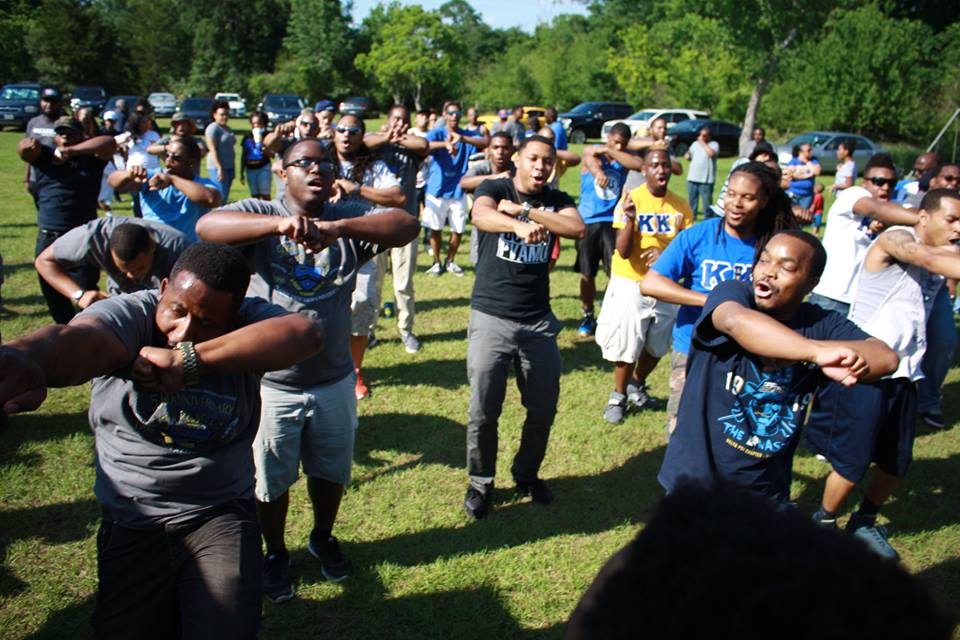 The DJ, Delta Psi brother Samuel Long, put on our traditional roll call song: "Clear" by Cybotron, and the rest is history. The dense mob of brothers sprang into formation as we shook the ground and began to step. Among the choreographed moves were our signature "Viking" step and of course the precise, up-tempo throwing of K's, a move that originated in the year 1989 concocted by our very own chapter brother Elton McWashington, that has since become one of the trademark steps of our whole Fraternity! The alumni brothers proved that day that they could still get down, given the opportunity!
The day ended with everyone taking a group picture, and we departed ready to see what Part 2 at homecoming would have in store. We had celebrated our beloved chapter's 50 years on campus, but we made a toast to 50 more years of brotherhood and service to our band programs. I learned that day that music is indeed a universal language, and truly the greatest of the arts, and that a person's love for the band and fraternity can never truly die!