Arts Administration and Our National Organization
by Cory Schuman | Alpha Omega, ΤΒΣ
When I started my membership candidacy for Tau Beta Sigma, I was a music education major. I planned on pursuing a career as a high school band director, eventually going back for a master's degree and then maybe a doctorate. The College of Music at Florida State University was providing me with many world-class faculty members to help me reach these goals. However, I realized in my first semester of being a sister that I didn't find fulfillment in teaching like my classmates did.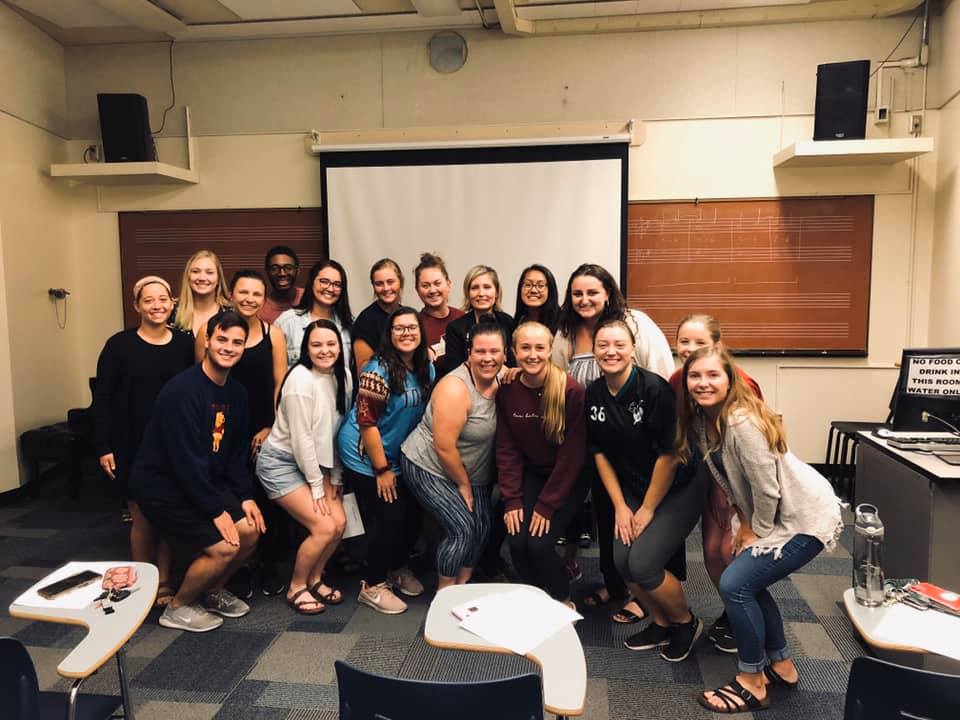 I didn't know what to do at that point. I knew I wanted to pursue music as a career in some way, but obviously being an educator wasn't right for me. I didn't see myself pursuing a degree in music performance or therapy either. It wasn't until I fully immersed myself in all that Tau Beta Sigma has to offer that I realized that I wanted to pursue arts administration as a career.
What spurred this interest in me was mainly how Tau Beta Sigma and Kappa Kappa Psi operate at the national level. How these organizations manifest at the chapter level are sororities and fraternities, but the national organization is a 501(c)(3) nonprofit organization. We have a primarily educational purpose, which is common to arts nonprofits. The organizational structure is typically divided by responsibilities such as governance of the organization, general administrative tasks, and carrying out programs. We see this in Tau Beta Sigma and Kappa Kappa Psi with the national councils, the headquarters staff, and individual chapters, respectively.
After realizing that this was the path I wanted to go down, I tried to gain as much experience in and knowledge about Tau Beta Sigma as I could. Arts administration is essentially arts nonprofit management, so any and all of my experiences in the sorority would be valuable to me in the future. Other sisters in Alpha Omega have taken an interest to arts administration as well, which is very exciting for me to see. On an interview with a membership candidate, I explained Tau Beta Sigma from the nonprofit standpoint, and she told me that I had changed her perspective on the organization entirely.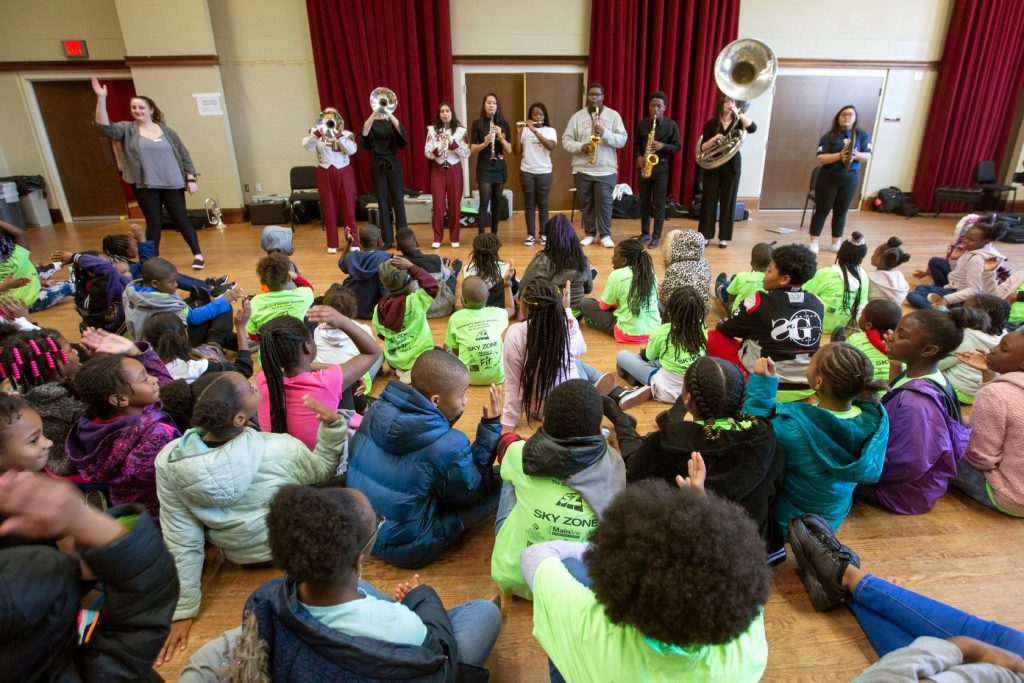 Something I am especially proud of Alpha Omega for doing—and I hope other chapters follow suit—is having an arts administrator be our "Women in Music" speaker for this past year. We invited Lori Elliott, Development Director for Opening Nights Performing Arts at Florida State University, to discuss corporate sponsorship and community engagement for nonprofit arts organizations. She previously served as Opening Nights's Marketing Director and used that experience to speak to us about communication skills and marketing ourselves to future employers. This truly was a dream come true for me. My sisters finally saw what it was I wanted to do and understood the connections between organizations like Opening Nights and Tau Beta Sigma. I hope other chapters look to their communities to find similar speakers for their "Women in Music" speaker series events, because the information felt very applicable to our organization and inspired us to do better for our community.
This change in mindset has some serious benefits for chapters. Thinking less in the sorority and fraternity mindset and more in the nonprofit mindset will allow us to take bigger leaps with our national programs. Crescendo, Coda, and the "Women in Music" Speaker Series are very similar to educational outreach programs many major arts nonprofits already put on, and we as chapter members could learn from their example. I know this to be true because Alpha Omega has done just that.