Highlighting Tonia Ko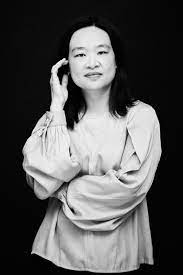 To celebrate women in music, the Tau Beta Sigma History and Archives Committee would like to
highlight composer Tonia Ko. Ms. Ko was born in Hong Kong in 1988 and grew up in Honolulu, Hawaii.
She earned a B.M. with highest distinction from the Eastman School of Music, an M.M. from Indiana
University Jacobs School of Music, and a D.M.A. from Cornell University. She has also studied at the
Tanglewood Music Center and Royoumont Academie Voix Nouvelles.

Ms. Ko was the 2018-2019 Postdoctoral Researcher at the University of Chicago's Center for
Contemporary Composition. She relocated to the United Kingdom where she served as the 2019-2020
Honorary Research Fellow at City, University of London, and was appointed Lecturer in Composition at
Royal Holloway, University of London in 2020.

Ms. Ko's works have been performed at numerous prominent venues including Walt Disney Concert
Hall, Carnegie Hall and the Kennedy Center, and featured at the Thailand International Composition
Festival. She mixes music and other sounds through interdisciplinary connections, most notably with her
composition "Breath, Contained," which uses bubble wrap as a canvas for both art and sound.
Commissioned by Chamber Music America for Spektral Quartet, her piece "Plain, Air" combines the
outdoor sounds of Lake Michigan with concert hall music.

Ms. Ko also uses visual art pieces as inspirations for her works. Her music has been performed by many
ensembles, including the Buffalo Philharmonic Orchestra and the Chicago Symphony Orchestra. She has
been featured at many festivals both in the U.S. and abroad. She has received several awards, and
received recognition from many groups including the International Alliance for Women in Music.