Going For Great With the Focus On Five Campaign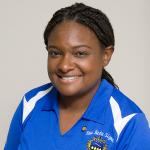 by Erika Pope, Vice President for Special Projects – ΤΒΣ
There are many things that make Tau Beta Sigma a great organization to be a part of and our Tau Beta Sigma National Programs are an important part of why we continue to be great. TBS National Programs provide us with tangible activities to help promote and embrace the purposes of our organization. By having a set of well-established programs in place, it allows the organization to continue to have a clearly defined identity for those who want to know what we are all about. Each year the Focus On Five Campaign provides chapters with an opportunity to share with the National Organization their approach to promoting TBS National Programs. The campaign was first developed and launched during the 2014-2015 school year. The 2018-2019 school year marks the 5th year anniversary of its inception. While chapters have done a good job of embracing the campaign over these past five years, there's still a lot of growth needed in maximizing the quality of projects executed and lots of room to go from a good campaign, to a great campaign. We'll come back to this thought a little later.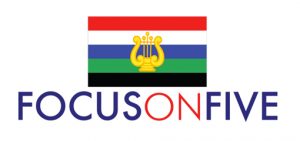 On many occasions, the National Council can collectively be heard encouraging chapters to participate in our National Programs, yet there are still so many chapters that haven't taken that plunge yet. Needless to say, it has left us scratching our heads, wondering why more chapters don't participate. There have been a variety of reasons given, but tied for first at the top of the list are not knowing what the programs are and then not knowing how to plan or execute the projects. Let's take a moment to unpack each of the National Programs and ways to be successful at executing each.
Women In Music Speaker Series
This National Program is the hallmark of all of the Sorority's National Programs. Speakers are featured yearly at each of the six district conventions and every two years during our biannual National Convention. Chapters are encouraged to plan Women in Music Speaker events each year. Some ways to make your event a memorable one are:
• Having a speaker along with a recital.
• Hosting a reception after the presentation.
• Inviting members of your band and the campus to attend this event.
• Live streaming the event on social media.
• Having not just one speaker, but having a panel of Women In Music Speakers.
• "There's a guide for that:" Be sure to read through the TBS National Programs Guide on our national website (https://www.tbsigma.org/women-in-music/).
Great women to ask to present:
• Band Directors
• Instrumental studio instructors
• Composers
• Instrumentalists or performers
• Musicologists (i.e.: Those who teach Music History, Music Theory or other music based scholastic course).
• Music Therapists
• Music passionate (i.e.: Women who may have a career that is not music based, but find time to still make music in some other capacity such as being a member of a community band).
• Music administrators (i.e. Women who work on the business side of music such as chairs of music departments, record producers, artist development, music directors etc.).
Great places to look for speakers:
• In your music department
• In your local community music outlets (schools, community bands, etc.)
• In your TBS Alumni ranks
Crescendo: A Musical Youth Initiative
This program addresses one of our fundamental purposes: "To promote the existence and welfare of the collegiate bands and to create a respect and appreciation for band activities and achievements among the listening pubic everywhere." The main focus is to maintain the future growth of the college band, but encouraging younger musicians to get involved or stay involved with music all the way to college. Examples of great activities that chapters can do are:
• Hosting an instrument petting zoo for elementary school students.
• Playing a children's concert of familiar repertoire for younger students.
• Providing music lessons to younger band students.
• Helping a local Girl Scout Troop earn their music patch through musical activities
• Hosting a music of the world day for younger students.
• Playing a pep rally or actual sporting event with junior high or high school students.
• …And Yes, there's a guide for this one too on the national website (www.tbsigma.org/crescendo/).
Who to work with:
• Local band directors and music teachers in your community.
• ΤΒΣ or ΚΚΨ alumni who are band directors/music teachers.
• After school programs such as the Boys & Girls Club, local Parks & Recreation Organizations, Girl Scouts of America, etc.
• Other campus music organizations (ΦΜΑ, ΣΑΙ, ΜΦΕ, ΚΚΨ etc.) in order to have balanced instrumentation.
The Coda Program
is the newest of our National Programs and it uses many of the same principles found in the "Crescendo" program, but is geared towards working with senior citizens within their communities. Like the title indicates, the program's purpose is to focus on cultivating and continuing musicianship, as well as an appreciation for music during the "concluding passage" of life. Great Coda activities can include:
• Playing a concert for individuals age 55+
• Hosting an instrument demonstration or petting zoo for senior citizens.
• Hosting a "Name that tune" recital (you provide the live music on your instruments)
• Creating a drum or percussion rhythm circle event for senior citizens
• Creating a kazoo band for senior citizens
• Guess what? Yep, you got it in one…there's a guide for this one TOO! (https://www.tbsigma.org/coda/).
Who to work with:
• Local nursing homes.
• Senior citizen communities and villages
• Civic organizations that host events for senior citizens.
• Other campus music organizations (ΦΜΑ, ΣΑΙ, ΜΦΕ, ΚΚΨ etc.) in order to have balanced instrumentation.
Bandswomen Networking Program
Because Tau Beta Sigma promotes the empowerment of women in the band profession, we have taken the initiative to uphold this facet by offering a networking platform for women band directors. Though all of the members of this Facebook Group need to be band directors in order to join, there are still key ways in which chapters can help this cause:
• Encourage any female relatives, friends, coworkers, sisters, brothers, etc. who are band directors to join.
• Post information about joining the Facebook Group in your band hall or at the alumni events that you host.
• If you are a female band director upon graduation, be sure to join the group and bring a friend!
National Intercollegiate Band and Commissioning Program
These are actually two programs that go hand in hand and are very special to Tau Beta Sigma because we share them jointly with our brothers of Kappa Kappa Psi. Since 1953, the NIB has been the resident ensemble for both organization's Commissioning Program and because of this, it has become the longest-running commissioning program for wind band music in the United States.
The NIB takes place every two years in conjunction with our biannual National Convention and though there are only a handful of ways for chapters to participate, each are crucial to the continued success of these two programs:
• Audition for the National Intercollegiate Band!!!
• Promote and host an NIB Recording Session for your school of music.
• Provide a travel stipend for the members of your band program who make the NIB.
• Ask your wind band conductor to consider including pieces commissioned by Tau Beta Sigma and Kappa Kappa Psi in their concert programming.
Who to work with:
• Members of other music organizations (ΦΜΑ, ΣΑΙ, ΜΦΕ, ΚΚΨ etc.).
• Your Directors of Band and other band staff
• Your District Leadership (they might be able to program a recording session into your annual district convention).
Hopefully after reading through this, you'll have a better understanding of our National Program. As promised, I'm going back to a theme from up top and I want to leave you with the following: "Good is the enemy of great." The knowledge of the differentiation between these two words has proven to be at the core of our organization, so much so that the latter word is a definitive part of the sorority's motto: "Tau Beta Sigma, For Greater Bands." In terms of Tau Beta Sigma, one can't help but wonder what our organization would be if our founders had established our sisterhood using a version of the word "good," within our motto, rather than "greater." This begs the question, would we still exist if it were "Tau Beta Sigma, For Good Bands?" "Good," doesn't have the same ring to it as "great," and collectively, it definitely doesn't roll off the tongue as easily. As you navigate another year of the Focus On Five Campaign, I want to encourage all of you to strive to be GREAT at what we do!