How Cultural Changes Through the Years Affect the Sorority
Jen DiBenedetto, Chair of the Tau Beta Sigma History & Archives Committee
Tau Beta Sigma became a national organization shortly after World War II, as the women who stepped into bands during the war desired an organization of their own.
In the 1950s, chapters were primarily established at schools that had Kappa Kappa Psi chapters to provide a similar opportunity that was "just for the girls." One of the challenges Tau Beta Sigma faced during this time was the societal pressure women faced as wives and mothers. Those serving as National Officers often had to miss National Convention because they could not leave their families or travel alone to the conventions.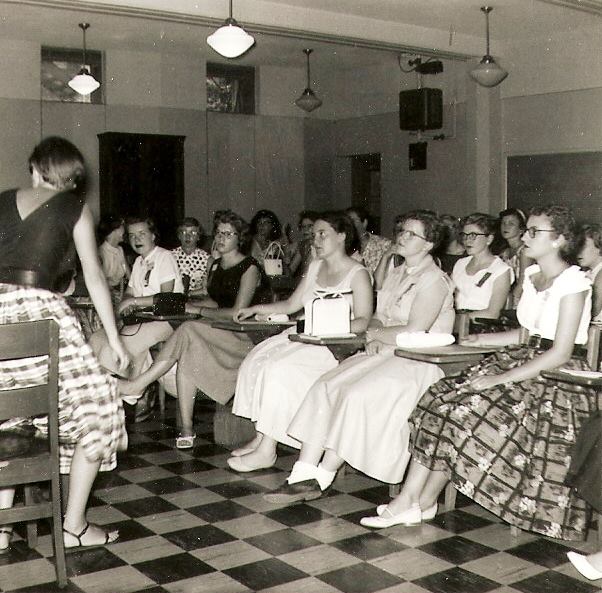 Evolving perceptions change the professional face of the Sorority
In the 1960s, as women began to challenge traditional perceptions of marriage and family, the Sorority also evolved. Tau Beta Sigma gained more acceptance in professional musical circles and greater recognition for service to college bands. Sorority representatives also participated in more than a dozen different national conferences concerning music and music-related matters, and the organization established the Outstanding Service to Music Award.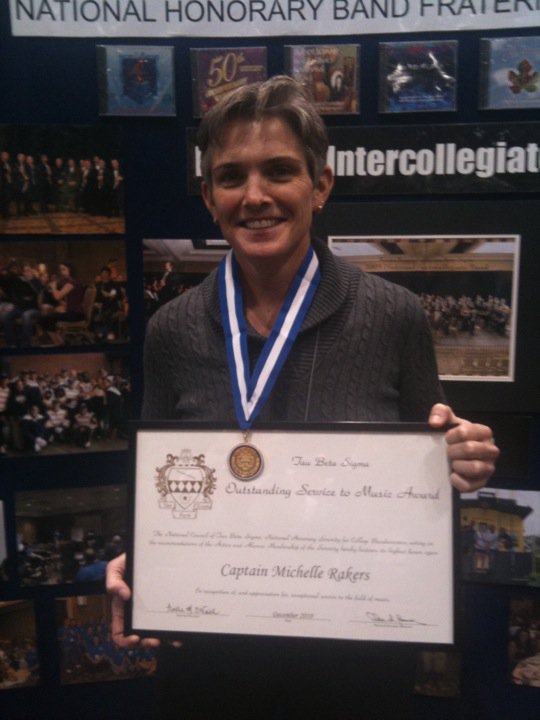 Title IX brings further independence
Throughout the 1970s and 1980s, as Title IX introduced those who identify as men into the Sorority and as both Kappa Kappa Psi and Tau Beta Sigma defeated measures to merge, the Sorority continued to gain independence, much like women of the time. The organization established its own investment strategy and developed professional policies, such as the hazing policy.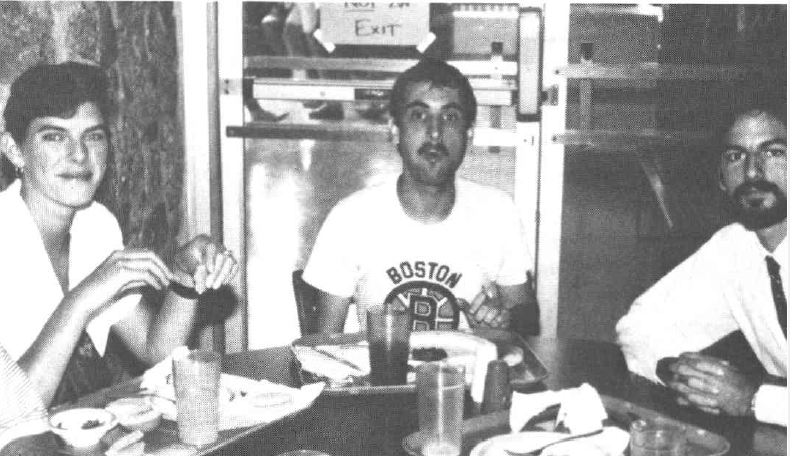 Technology revolutionizes our methods of communication
Changes in communication continued to push the Sorority to evolve. In the early 1990s, the introduction of the online listserv revolutionized communication, not only for active members but also for alumni. This led to more alumni engagement with the organization and also gave them a new outlet to communicate with one another.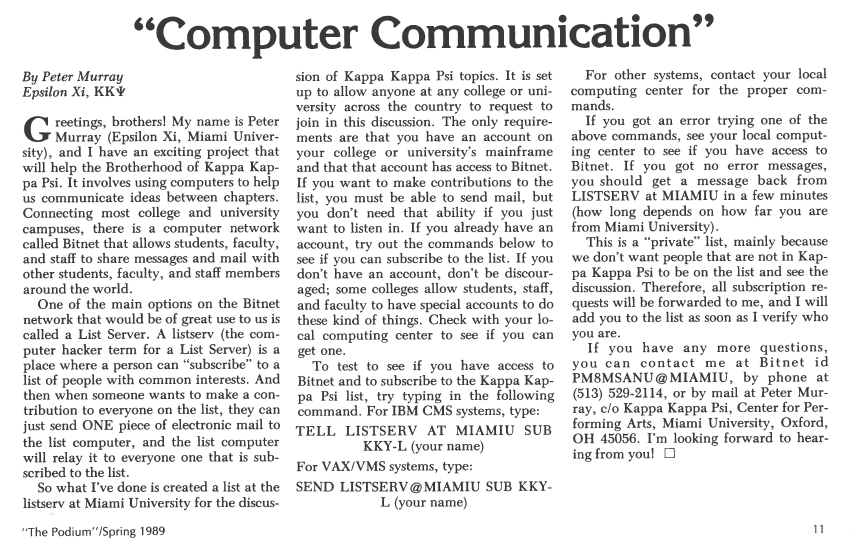 Fast forward to the present: the Sorority's leadership has multiple means of communication with all members. Through an expanded online and social media presence, the National Leadership Team is in constant contact to share operational reminders, capital campaign and fundraising efforts, and essential Sorority news and societal issues that affect the college band community.