Thoughts For A Great Year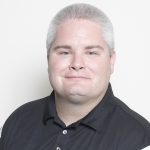 by Evan Thompson, National President – ΚΚΨ
Brothers across the country have returned to their campuses to begin another year of service, leadership, and musicianship. Many of our members are section leaders, squad leaders, drum majors, or student staff for their marching and athletic bands. As you read this article, our members have settled into the routines of their classes, the excitement (or disappointment) of football, and the pageantry of the college band. By this time, many of our chapters have also settled into routines for meetings, recruitment or education programs, and projects.
With all of the work and excitement frontloaded at the beginning of a school year, how do we settle down and get to work for our bands? How can the brother with no title or position affect the band culture and the chapter? How can brothers embrace failure and use that process to learn and grow?
Staying Focused
It is possible for each of us to get caught up in the feelings and the drama of returning to school and starting a new year. With a break comes renewal for many and the possibility for new ideas, new attitudes, and a fresh start. It can also mean the return of trust issues, concern, and fear. As a chapter and as individuals, it is easy for us to focus on things that simply don't matter. Here are a few things that do. Great relationships among members is essential to this "fraternity thing" we call a brotherhood. We are called to treat each member as a friend and brother without reservation. This is not hyperbole; this is a value. Make connections with your fellow brothers and commit yourself to learning more about everyone. Procedures are essential to a chapter's success. Each brother must do their fair share, attend meetings and events, and stay true to our values. Ensure that chapter procedures and policies are fair, attainable, and in line with promoting our ritualistic values.
Finally, make sure you are working with your directors and sponsor to maintain clear priorities for the band program. Your overall service and leadership programming for the band should be done in collaboration with the directors and align with their vision for the band program. Take time to slow down and listen to your adult advisors before planning and initiating new programs.
Leading Without a Title
Fundamental to any successful chapter are the countless brothers over the years who never held a title or position but were always looked to as a true leader and voice for the fraternity. These brothers embody our ritualistic values, love band, and care for others. You do not need a title to be a positive leader and affect change in your band and chapter. You need passion for your cause, an ability to listen to understand, and a desire to see everyone win. With passion, you create something that others want in their life.
When other band members or chapter members see brothers on fire with school spirit and pride, it creates a buy-in that can only come from a peer. Each brother, title or not, is setting an example for their fellow band member or chapter member through their attitude and the grace given to others. These brothers do not shy away from opportunity simply because they did not seek an office or position. These true leaders know what our ritual calls us to be, and they live those values each day with purpose and pride.
Learning from Failure
One of the great challenges of leadership as a college student is the fear to fail or make mistakes particularly in front of their peers. Many student leaders want to portray an image of strength, knowledge, and capability. They believe the only way to build trust and credibility is to always have the answer. They want to get every question right and receive the extra credit as well. But that is not reality. Failure is inevitable, and setbacks will occur. The truth is that there is a brilliance in failure, and there are new possibilities on the other side of that vulnerability. Those new possibilities include a lift in the spirit of a leader recognizing that they no longer have to pretend to be perfect, they no longer have to fear their work or peers, and they grow overtime into better versions of themselves. When good leaders accept failure as a necessary partner in their growth, they become a more ideal brother of Kappa Kappa Psi. They recognize that getting it right is not as important as doing it together. They appreciate others and keep their focus on creating deeper bonds of friendship. They embrace their privilege of membership and strive to do their best for their brothers and their bands.