One Step
by Hattie Peacock | Delta Alpha – ΚΚΨ  | Langston University
The journey, becoming the first woman to be initiated into the first HBCU chapter of the greatest music organization, is something I can hardly (but will gladly) muster into words.
My patience was tested, my faith in myself was tried, and my love for music was passed through the fire.
However, to have seen the smile on my brothers' faces, the light dance in their eyes, and to hear the words "You are finished" cross their lips was a rich moment of brotherly love, peace, and a strange sense of hunger. This inherited family could not be duplicated anywhere else, with anyone else in the world (the banquet food was top notch, by the way).
For as long as I can remember, music has been in my blood and band was just something that made my love for the art grow. Growing up I always had it set in my heart to stand out, to be great at whatever I do, and to always, for the lack of a more perfect set of words, strive for the highest. Every time anyone told me that I could not do something, my most usual reply was "Alright, sit right there and watch me then." I knew there was doubt in many minds that I would graduate high school with honors. It was said I most likely would not get a full scholarship to attend college. They said it was not a smart move to attend a historically black institution. You get my point. I always wanted to prove everyone wrong and smile with delight at the sight of their face once I did.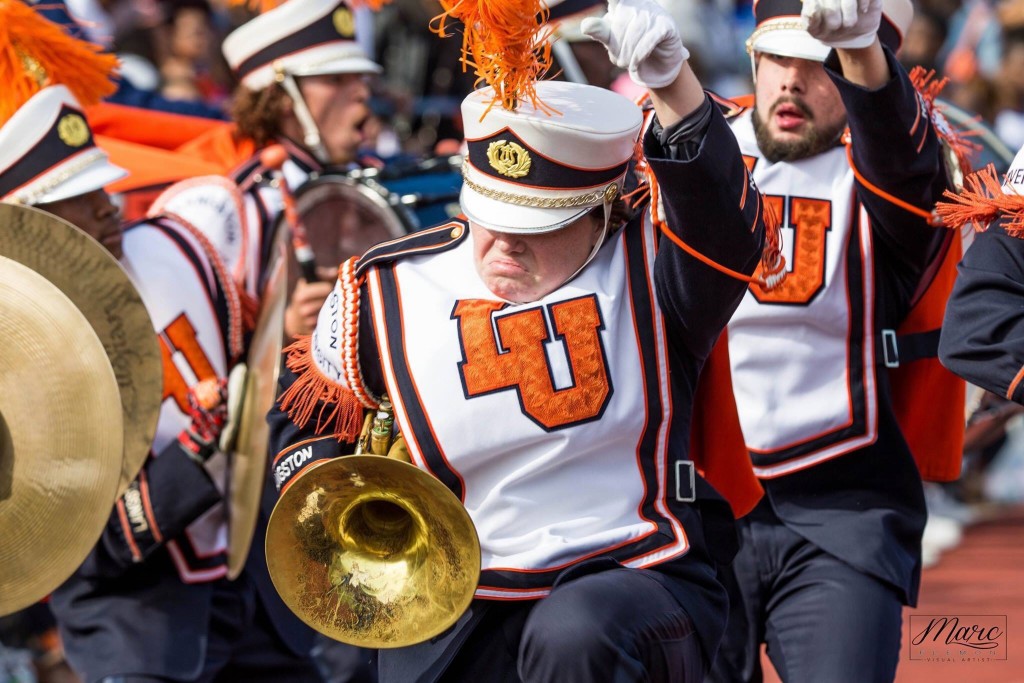 At the start of my freshman year, it was all in my plan to go to school and just be a "normal" student. However, it was not in G*d's plan. One of the first questions that one of my roommates asked me was "Did you ever play an instrument in high school?" I nodded nonchalantly and informed her that I played the mellophone and everything skyrocketed from there. It seemed like a horn was thrust into my hand that very day, learning the different style of marching, the different playing style, and virtually forgetting everything I learned in high school to start anew. And I loved every minute of it.
I was enveloped into a family as crazy, hilarious, loud, ever-loving, and seldom boring as it was. My band is my family and I wouldn't trade them for the world. Trying to explain that to someone on the outside was like trying to speak Greek to an All-American. I began to develop a true sense of pride in what I did and who I was becoming. Apparently, I was not the only one who saw my change in attitude and pride for my band.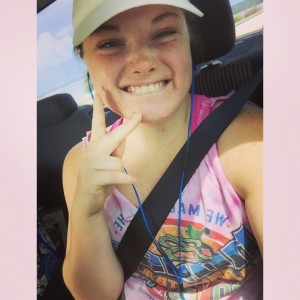 I had been contemplating going Greek since my freshman year of college. I had no clue that there were even Greek organizations for band, but once I knew, I had to make it happen. It seemed to me that Tau Beta Sigma was the organization for women of the band and Kappa Kappa Psi was for the men. I discussed this with my band director, one of the many times I was in his office, making him listen to whatever was on my mind at that point in time. He stopped me in the middle of a sentence and asked, "Wait, what did you just say?", and I replied "If only women could be a part of Kappa Kappa Psi, because I have really connected with them over the past two years, and I think I'd choose to do that if I could."
"Women can be apart of Kappa Kappa Psi, it is just outside tradition for women to be inducted at an HBCU." he said.
From there, my interest only piqued. Not only would I be serving the people I love and work for on a daily basis, but I would be making history while doing everything I love in the process. My mind was unapologetically made up. I was going to become a brother of the Delta Alpha chapter of Kappa Kappa Psi.
I love my school. I love my band. I love my organization. It wasn't easy, but I never asked for easy. I just needed possible. To any young woman who is thinking about being a part of this fraternity, just know it is possible. It is worth it, if your love is for your band and in serving that band. Don't let your gender EVER be an issue for where you fit and where you want to be. Take it one step at a time.
Originally printed in the Fall 2016 issue of The Podium.