10 Ways to Beat the Post-NatCon Blues
The 2021 National Convention of Kappa Kappa Psi and Tau Beta Sigma is officially in the books. After spending months indoors, socially distancing, talking to computer screens, and doing their part to help stop the spread of COVID-19, brothers and sisters were finally reunited. Safety precautions were on demand as every area was mask-mandated and singing was an outdoor-only event. Despite this, the opportunity to meet people in real life for the first time after spending months talking through video was an opportunity many could not pass up. With the many losses that happened during this pandemic, hugs were much tighter and more needed. Saying goodbye to our brothers and sisters was even more difficult during this National Convention. For some, we won't see each other again until district events. Others, we won't see each other again until 2023 in Orlando, Florida.

To beat the post-NatCon blues, here are a few things you can do.

1. Facebook Friending Frenzy

Every National Convention comes with a plethora of friend requests on Facebook, and not to mention the handful of Instagram and Twitter followers. Adding your brothers and sisters on social media is a great way to still feel like you're at National Convention. As you watch your new friends add NatCon photos onto their timelines, you're reminded of the great times that were had at NatCon. Eventually, you get to know your new friends a little more as they update their lives on the T.L. Maybe by next National Convention, you'll be able to say, "Hey! I'm friends with you on Facebook!" and hug your new friend in real life for the first time.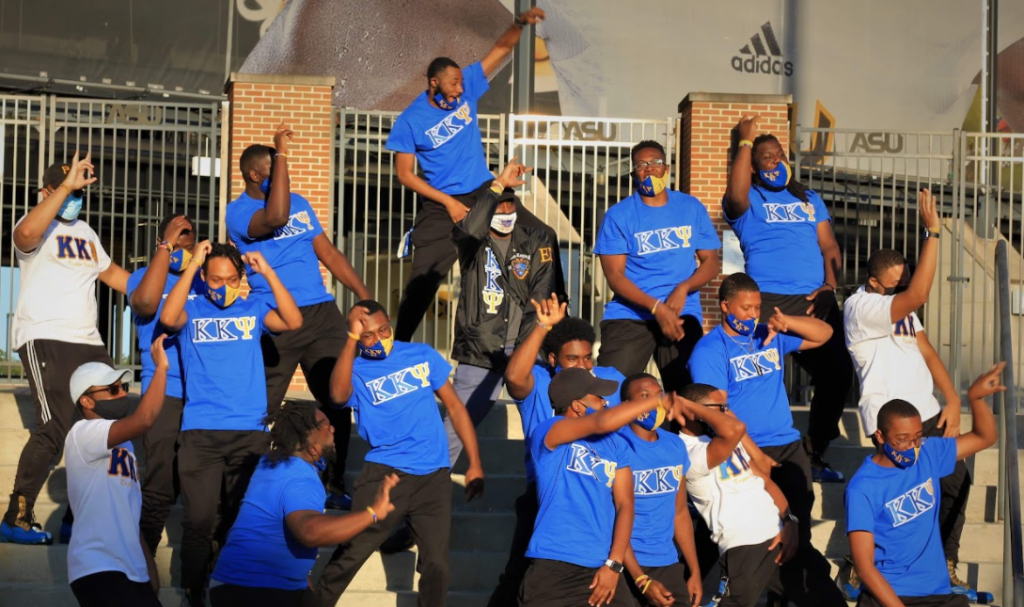 2. For Actives, start planning

For Active members, they'll still have the opportunity to engage with brothers and sisters everyday. While some schools are still online, some are online and in person, and others are all on campus – Active members can still take advantage of the time they have. For those that attended National Convention, they'll have a catalog of knowledge and ideas to bring back to their chapters. Start planning those recruitment events, service projects, and brotherhood bonding experiences now!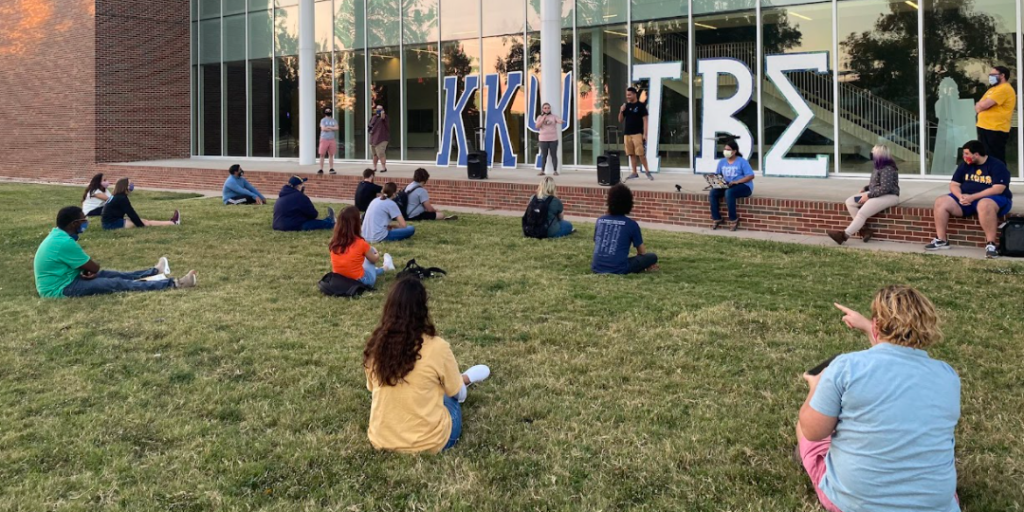 3. For alumni, get involved with a local alumni association

As alumni return to their full time jobs or graduate programs, we're forced to go back to reality. Sure, it would be great if we could see our best brothers and sisters everyday and do nothing but promote the ideals of the fraternity and sorority, but unfortunately this isn't entirely feasible. While we can always promote our values in our day-to-day lives, it's not the same as when we're at National Convention. Luckily, local alumni associations exist.

You can join the national alumni association and participate in events they put on. You can also join a district alumni association, whether your home district or if you live in a different district now. Lastly, feel free to get involved in your chapter's alumni association. Your chapter doesn't have one? What better way to get involved than starting a chapter alumni association! Being an alum is very different than being an active member, but remember – you're an alum longer than you are an Active! Your brotherhood (or sisterhood!) doesn't end when you graduate.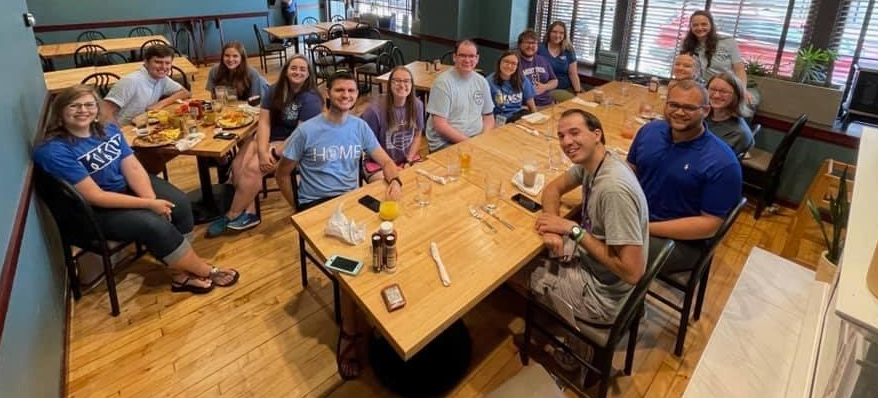 4. Keep on Zooming

At this point, we're pros at using Zoom and other video conferencing platforms. While "zoom fatigue" is common, video conferencing doesn't always have to be for work or meetings. For those who have brothers or sisters many miles away, and who might not see them until the next district or National Convention, hang out via video! The possibilities are endless. Hang out and talk, play games, share your screen to watch videos, or come up with your own fun activity! If this pandemic and National Convention has taught us anything, it's to cherish our friends and family twice as much. So keep in touch!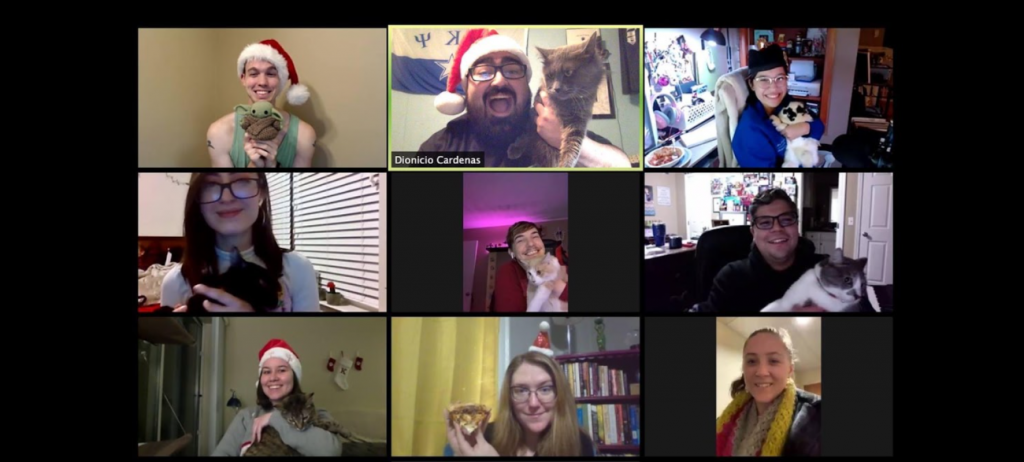 5. Start planning for district events

Having district events be online two years in a row is rough, but luckily this upcoming spring will most likely be in person. Fingers crossed! Active members are definitely already planning district events, whether regional meet ups, state days, or convention! Think of ways you can make district convention all the better after this two year long drought. For alumni, your local alumni associations are hopefully prepping ideas to make district events fun for you, too! Reach out to those groups and see what they have in store for alumni. Often, district alumni associations plan alumni based regional meet ups as well, so maybe you'll be reunited with your brothers and sisters sooner than later!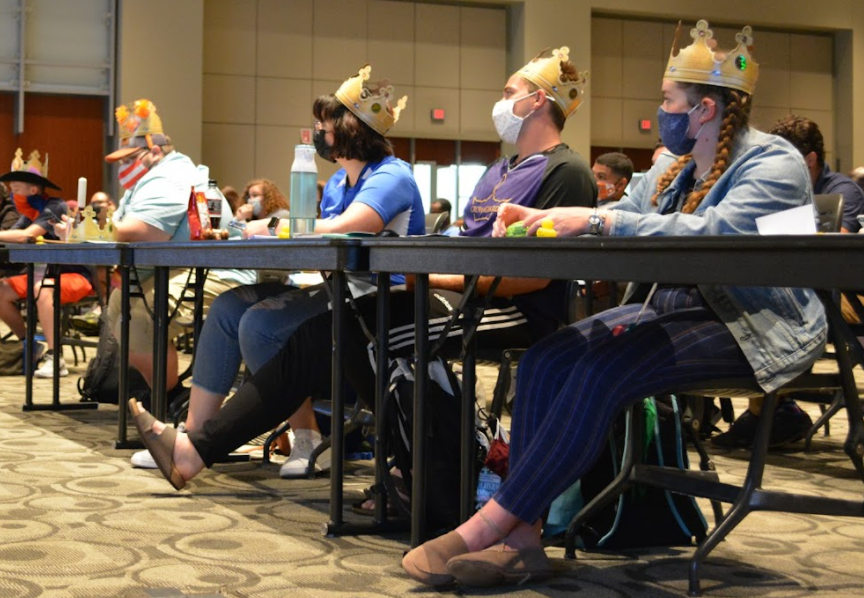 6. Get decorating

This is probably one of the easiest options to beat the post-NatCon blues. Print out some of your favorite photos you took at NatCon and from past events. Put them in picture frames and hang them up! You can make a collage of brothers and sisters. Dedicate a shelf to souvenirs, knickknacks, and regalia for your fraternity or sorority related items. It's a small thing, but having a corner of your home dedicated to your brothers and sisters will make your day a little brighter.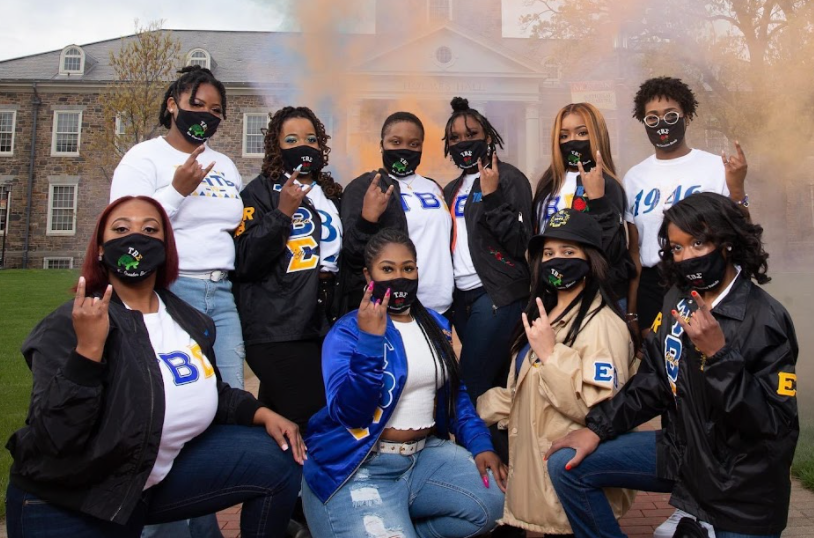 7. Play music

It's what brought us all together in the first place – music. Play music, whether on your instrument or on a playlist. For Actives, seize the opportunity to play in band while you still can. Enjoy every concert band performance and marching band show this semester. Join a pep band. Start a small ensemble. For alumni, look into community bands! Start a community band. Learn a new instrument. Ask every chapter member or alumni association member their favorite song and put it into a playlist. Just find a way to play music.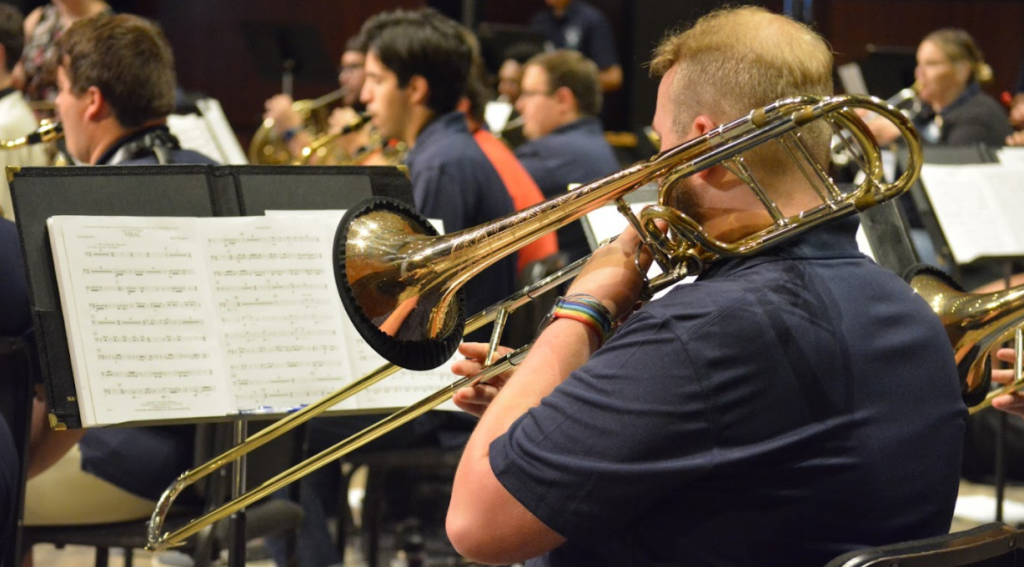 8. Start thinking of the next National Convention

This might seem counterintuitive, but the next National Convention will be in Orlando, FL from July 11th to July 14th. People are already thinking about their Disney or Universal trips, and you should, too! Start saving a little bit every month just for NatCon 2023. Think about what you want to do while there. Do you want to be a delegate? A committee member? Apply or nominate for an award? Run for a position? What do you want to accomplish by the next NatCon? There's a lot to think about, but plan ahead now.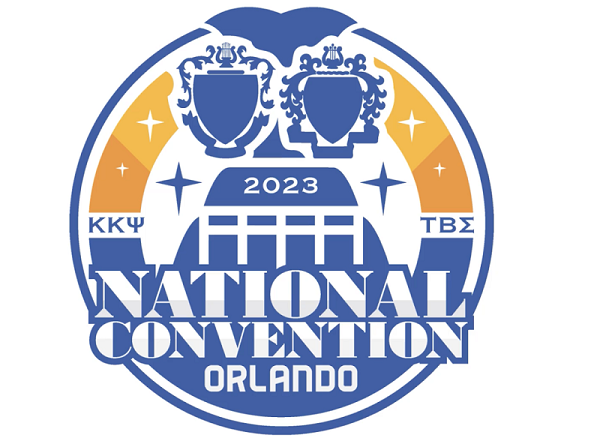 9. Get. More. Involved.

For many first time attendees who are active members, a fire is lit up under them after NatCon. Use this motivation and get more involved. Run for a chapter position, run for a district position. For Actives and alumni, join a committee! Whether at the national level or the district level, there are many opportunities to get more involved. Joining a committee that plays a vital role in the upcoming National Convention is another great way to beat the post-NatCon blues too. There are committees at the chapter level, district level, national level, for alumni and Actives. Get. More. Involved.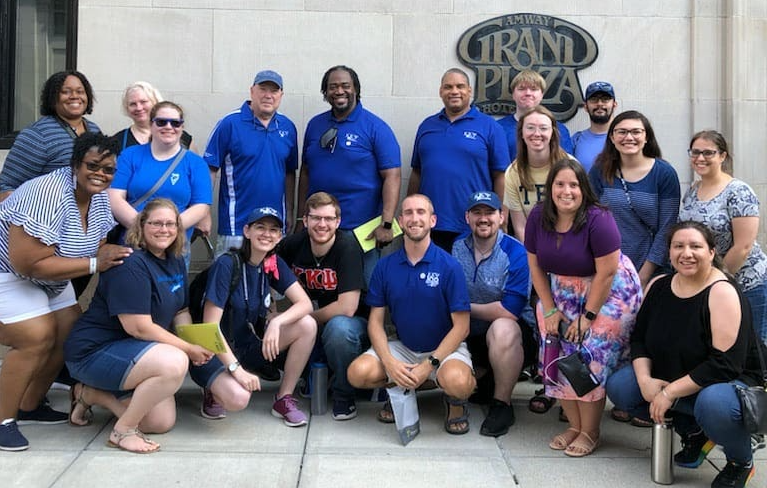 10. Remember…

If I must die, I am a brother of Kappa Kappa Psi. You will always have your brothers with you through thick and thin. Tau Beta Sigma, for you I will hold strong. You will always have your sisters there to support you. We know this to be truer than ever based on the difficulty of this past year. While many of us are miles apart, missing the days of National Convention, you will still always have your brothers and sisters by your side.